We started our day with the usual 7.15am breakfast. The weather was slightly cooler this morning, and we even considered taking a hoodie with us! Teaching the children this morning started off as normal, however we had a change of scenery as we were finally able to teach in our original (and much more spacious) area. This made it easier to play more fun and active games with the children, which they enjoyed.
Throughout the day, it got hotter and hotter, despite a little bit of rain at one point. After school had finished, we did home visits which some of us found quite difficult and emotional. You can read more about them in the next blog. But the home visits have inspired us to want to give the children all we can.
We finished the day with some lesson planning, a lovely beef and potato dinner, and a debrief (which we all needed)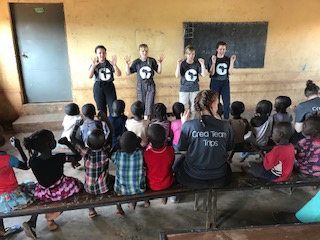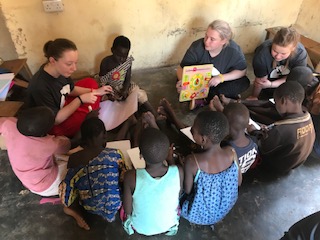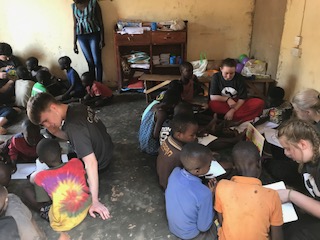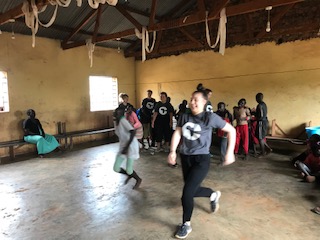 Shout-outs:
To Coral from Jade: the AfriDACA team are all wishing you an amazing 10th birthday all the way from Uganda! So sorry I couldn't be there with you but I'll make up for it with PRESENTS! Missing you lots and lots, love from Jade. PS you are bad at fortnite.
From Courtney: hi mum, missing you all loads, love you lots. Hi dad, love and miss you. Hi Charlie and Khalid, missing you both loads. Please tell me the line up for WHP ASAP. We need a spoons date when I'm back. Love you
From Lauren H (Loo): hi mum and Timbo! Missing you both lots. Can't wait to see your smiley faces at the airport. Please keep sending comments to the blogs, they're nice to hear in the morning. How are grandma and grandad and have you heard from Matthew? Love you lots, Loo
From Lauren R: one towel is doing the job by the way!