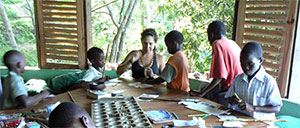 Butterfly Space is a non-profit, volunteer community project serving the people of Nkhata Bay on the shores of Lake Malawi. It uses its income-generating eco-lodges to fund fifteen diverse sub-projects that run year round, including a nursery school, sustainable gardens, disabled-access youth group, an internet centre, and links to local primary schools.
The CRED – Butterfly Space partnership focuses very much on bringing together volunteers from the UK with a range of opportunities that are available at Butterfly. Thanks to the diversity of the projects, volunteers can always find something that best suits their skill-set, and there are also lots of openings for getting involved in new projects developing new skills.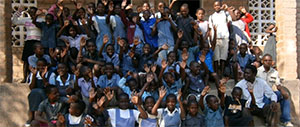 Butterfly's newest venture is 'The Stepping Stones' primary school which is serving a gap in the market and providing high-quality education for children who currently aren't able to access any such provision. CRED supporters are helping in a number of ways, from fundraising, through shipments of resources, to hands-on volunteering support.