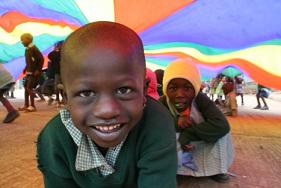 Nestled in the Kibera slum of Nairobi, Kenya, Spurgeons Academy is an incredible school providing high-quality, subsidised Primary and Junior secondary education and holistic support for some of the most vulnerable children in the area. For many of its pupils, the academy provides a safe and secure oasis from the many struggles of home life.
Kibera is the largest slum in East Africa, home to over 1.5 million people in just 1 square mile of appalling poverty. Many children in the area either have to care for family members with HIV/ AIDS or have been orphaned, leaving them to shoulder much responsibility from a young age.
Spurgeons Academy doesn't just support pupils academically, but emotionally, socially and vocationally too. The local community has complex and diverse needs and Spurgeons seeks to bring assistance to each pupil through as many avenues as possible in order that the community as a whole may begin to see positive change.
Spurgeons approach is to value each pupil individually and completely. Above and beyond the highly subsidized education that they provide, a number of other services are also on offer:
Spurgeons' feeding programme provides their 420 pupils with porridge for breakfast and githeri (a local dish) for lunch each day at school. For most of the children these meals are the only food they get each day
Secondly they offer counselling and pastoral support to pupils, many of whom have to cope with difficult home situations.
Young people have the opportunity to receive vocational training through the academy which greatly improves their chances of gaining paid employment upon completion of their education.
Family support is also available through the project which mean anything from counselling to vocational opportunities or micro-enterprise possibilities for relatives of pupils.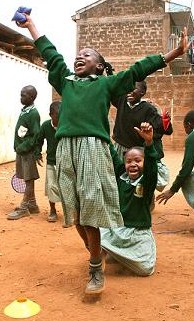 CRED has a long-standing relationship with this amazing school and has run a number of CRED Team Trips in partnership with the project. We have also been involved in capacity building measures such as teacher training, in which various UK-based professionals have been able to visit Spurgeons and share skills and ideas with staff. Further opportunities for this are still available.
In addition, CRED continues to fundraise on behalf of the academy via both direct donations and grant funding, in order to financially support their inspiring work. In the past, CRED's financial support has helped Spurgeons to shore up a core funds deficit as well as consolidate the start up costs of an emerging bakery linked to the school. Unfortunately the expansion of the railway line on the perimeter of the school led to the loss of the bakery, but CRED remains supportive of attempts by Spurgeons Academy is to increase the school's capacity for income generation.