Trustees
Simon Wareham – Chair of Trustees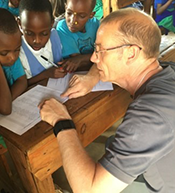 I have been a Trustee of CRED since November 2014 and became chair of Trustees in January 2020. I have been connected with CRED since 2010, when I went on my first trip to a CRED partner in Ethiopia.
I am now retired after working my whole career in the financial services industry and spending a lot of that time in risk management and governance activities. Since retiring I have begun volunteering at the Royal Society for the Protection of Birds (RSPB) supporting their passion for the environment and I see this as playing my part in caring for the creation of which we have been made stewards. I am church warden and treasurer at St Andrew's Kinson in Bournemouth, where I lead worship and preach.
I am church warden and treasurer at St Andrew's Kinson in Bournemouth, where I lead worship and I am married to my wonderful wife Sue, who is also now retired. We have four brilliant, beautiful daughters who range between their early 30s and mid 20s, the eldest, who is married and has a son, has been a leader on CRED team trips visiting Thailand, India, Ethiopia and Uganda and also worked as an intern at one the partners in Ethiopia. Two of the other three live in Bournemouth and the third lives with her husband in Bristol. When I get spare time, I enjoy bird watching, photography and sharing a walk and a coffee with my wife.
Steve Bridgeman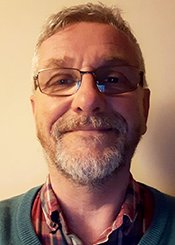 I am married with four children between 20 and 29. Our daughters live in Japan and South Africa and our sons are in the UK. I teach languages in Further Education. At the time of writing, my wife and I are planning to spend a year walking alongside one of CRED's partners in Zambia. I've been a Christian for over 40 years and have been involved in youth work, worship leading and church leadership. I love it when worship and justice collide.
Zac Cook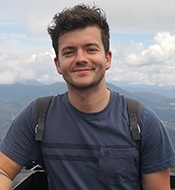 I was first introduced to CRED as a teenager in 2009, when a local youth leader proposed a CRED team trip to Ethiopia. Needless to say I was completely in awe of the experience a CRED team trip provided. I subsequently took part in team trips to Ethiopia (again), Thailand, Rwanda, Malawi and Uganda, the latter two as team leader.
I am extremely honoured to now be a trustee and be able to work with the team to ensure CRED has a long future supporting our incredible partners.
I have worked as a carpenter since leaving high school in 2009 and have been self-employed since early 2020. I enjoy spending my free time with friends and family, currently working towards winning the title of favourite uncle with my newly born niece.
Rozzie Harrison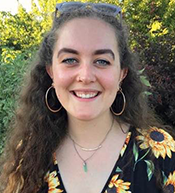 I work as a conveyancer at a law firm in Teesside, which is a step on the journey to becoming a solicitor. I am originally from the Bristol area but I have lived in the North East for over eight years now.
I had a gap year in Bolivia after university, and I loved living in a different culture and having all the new experiences that come with that.
I visited a few CRED partners during my student years, and I see my role of trustee as an opportunity to be further involved with the future of CRED and the support of all its partners going forward.
I am an active member of a local church and to fill any spare time I enjoy making my own clothes, and attending a local gym.
Cheryl Jenkinson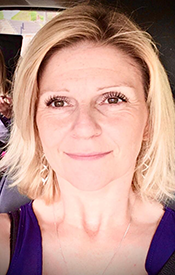 My name is Cheryl Jenkinson and I'm married to Rich. I live in Thornbury and have 4 children of which the younger three are still at school. I originally trained in Theology and Music at London School of Theology and became a youth and music pastor after I graduated. For several years I worked for The Lighthouse Group, a charity which works with children at risk of exclusion from school. I was a youthworker, but then joined the operations department, with responsibility for finances and fundraising, culminating in my gaining qualifications in Fundraising.
Over time I have assisted other small charities with book-keeping, fundraising and strategic development, initially in Bradford and then in Thornbury. Our young son has Down Syndrome, and this has been reflected in some of the organisations I have provided support to.
I first got to know about CRED through the Acholi support programme in Uganda. I am delighted and honoured to be able to serve as a trustee and play a more involved part in the ongoing development of all aspects of CRED Foundation.
Nicky Phipps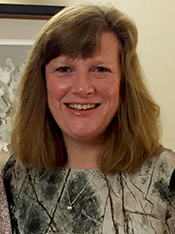 My name is Nicky Phipps, wife to David, mother to two teenage daughters and a committed Christian. A qualified Chartered Surveyor, I "retired" about 19 years ago when my eldest daughter was born. Since then I have been a full-time wife and mother and in my spare time I have undertaken a number of voluntary roles at my local Baptist church, serving the local community through the toddler group, children's holiday clubs and the Foodbank.
Staff
Helen Harrison – Partner Liaison Manager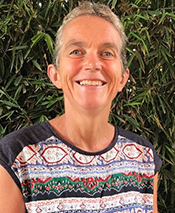 I have been involved with CRED since 2009, first as a team member on a trip to Thailand, then as a trip leader, and then I joined the staff team and did all the organisation and logistics for all the CRED Team Trips. More recently I have taken on the role of Partner Liaison and Donor Support Manager.
I have visited all of the CRED Partners on several occasions, so I know very well just how inspirational they all are. It's a real honour to be able to support their work through my role in CRED.
I am mother to adult twin daughters and am married to Tim. My faith is at the heart of my life and I am an active member of Thornbury Baptist Church. I am involved in the local community through being a local councillor and a trustee of two local charities. I unwind by gardening, baking and to keep fit I enjoy all the triathlon disciplines, or a visit to the gym if the weather is really bad!