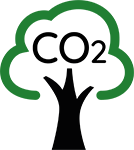 The climate is changing and atmospheric CO2 levels are increasing to dangerous levels. We are all being told that we need to cut our carbon emissions, and here at CRED Foundation we fully endorse that challenge and would encourage everyone to do their part through a lifestyle review and alterations.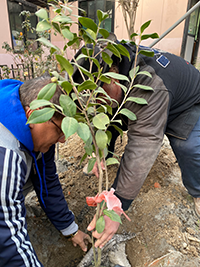 However, we also recognise that in today's world there are many activities that still lead to carbon emissions, and in those situations we can still make positive changes by choosing to offset the carbon emitted.
We are delighted to launch our new Carbon Offset Scheme in collaboration with PSD-Nepal.
PSD are supporting a reforestation programme in the Langtang National Park which in turn is part of the global 'One Trillion Trees' project.
Choose how many trees you wish to 'plant' based on the activity that you are offsetting. Some examples are given below. One tree costs £4, and is the equivalent of 20kg sequestrated carbon per year.
1 tree ≈ 20kg CO₂ = £4.00
Quick calculator
Equivalent to
Price
Number
of Trees
kg CO₂
£
CO₂ kg
Trees
£
Some examples:
UK – Europe flight (one way) = 180kg CO2
UK – USA flight (one way) = 500kg CO2
Average weekly diet (inc meat and airfreight) = 88kg CO2
Driving 20 miles = 5kg CO2
10 latte's = 3.5kg CO2
(Reference: www.goodbyecar.uk/blog/emissions-of-daily-activities)