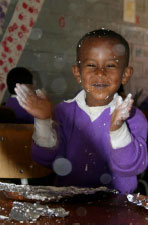 Berhan Lehetsanat (BL) is an Ethiopian not-for-profit civil society organization established in December 1997. Its aim is to address the multi-dimensional problems faced by marginalized and vulnerable children in general, and children with disabilities in particular, with an emphasis on girls through a holistic program approach.
For more than twenty five years since its establishment, the Organization has been effectively implementing Community Based Rehabilitation (CBR) Programs, Promotion of Girls and Inclusive Education, Child participation, HIV/AIDS prevention, Care and Support and Family Empowerment in both urban and rural settings. The projects are taking place in Addis Ababa, and in the regions of Oromia (Bishoftu/Debrezeit), Amhara (Chilga & Dessie) and Hawassa.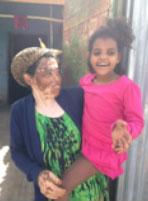 BL is governed by board of directors with 11 members (6 Female and 5 Male) that oversees its works. Its day-to-day operations are run by a Secretariat headed by the Executive Director.
Mission – BL works to enhance capacity of children and girls with disability, other vulnerable children and their parents/guardians to support them through holistic community based interventions.
Vision – BL desires to see empowered and productive children & girls with disability and other vulnerable children who participate in and contribute for to the national development.