In our final full day of the trip, we got to experience multiple unique parts of Bulgarian culture. From 10:00 to 12:00 we were given free time to explore Stara Zagora, and at lunch we met in the park to eat. After this, we went to "The Old Cellar", an escape room where our teams were trapped in a series of rooms with an hour to figure out all the clues to successfully escape the room. With our developed team skills and problem solving we were able to figure out the location of the exit with time to spare.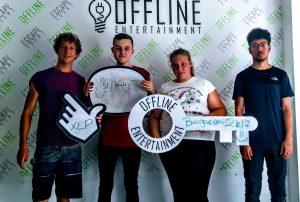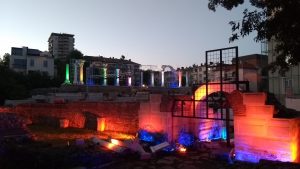 After this, we visited a Bulgarian war memorial, where Bulgarian soldiers fought to defend their country even while hugely outnumbered and trapped. This, along with a re-enactment of the battle that took place there, displayed the Bulgarian culture at it's finest, a perfect way to finish our legendary trip (Although the pizza restaurant was almost as good).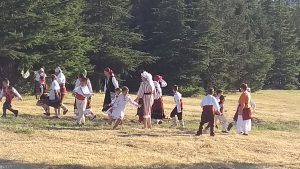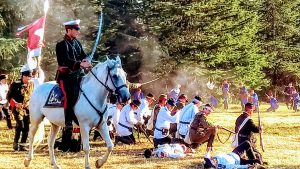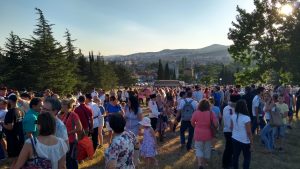 Here are some of our final thoughts as we say goodbye to Bulgaria. What an incredible country, incredible people and incredible experience.
Gareth
100% Experience of a lifetime, something we won't forget for a very long time, looks like I'm never going to look at Vaseline the same way again. – Mark
I have learned how to grow my patience even though I was very tempted to chef the chef. – Maisy
Bulgaria was an experience of a life time which helped me forge friendships I would not have developed in school with different people. – Ahmed
I have learnt how much people take for granted and it has helped me discover the real me – Chenade
This trip was the meaning of "opportunity of a life-time" and OMG there are kittens everywhere, Left, Right and Centre…! so why wouldn't you want to visit Bulgaria! – Klaudia
On this trip I've learnt that taking risks are somethings better then you plan them out to be I mean I made best friends with Bulgarian girls in a week but I'm so antisocial in London # Take risks – Eljay
This trip made me experience new and exciting cultures, and within the first day I felt at home, with new friends who shared interests and tastes with me. I also learned how to survive on sprite and pizza for a week. -Gareth