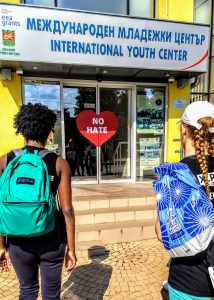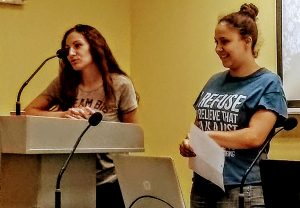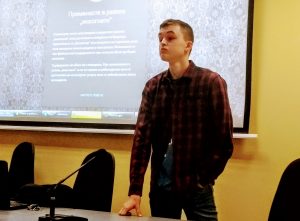 We started off the day with some eggs for breakfast and soon after headed out to the International Youth Centre in Stara Zagora. The sun was beaming down on us, making the journey to the centre very tiring and exhausting. However, when we got there, we were kindly welcomed by those that had come to watch our cultural presentations. First off, we got briefly introduced to the Bulgarian culture and then we proceeded to share ours. First up was Eljay, who spoke about a variety of dances around the world and was even willing to demonstrate some of the traditional clothing worn in St. Lucia. Klaudia was next, she intrigued the room with her Legends about Poland before Maisy took over the stage with her passion for animals. Gareth and Chenade also had amazing presentations about Britain and Rugby that stunned the entire room. Last but not least, Ahmed gave us the opportunity to learn more about Egypt and Mark greatly described what life is like in London.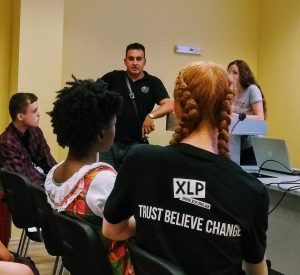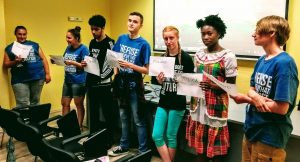 The exciting part came next; we got to try Bulgarian Food and Drinks!!! Some of us were a bit scared to try the new food, whereas others gobbled it all up in an instance. But despite our mixed feelings, it is safe to say that each and every one of us found something they liked out of the Bulgarian Food. Next up we took a stroll to the Swimming Pool – which we all had been waiting for since the day we arrived, so we were all pretty excited to be getting cool in the blazing hot weather. It was great fun! We enjoyed an improvised game of water rugby and then made up some other pool games. Of course we were all exhausted afterwards so we laid on our sunbeds and hoped for a tan.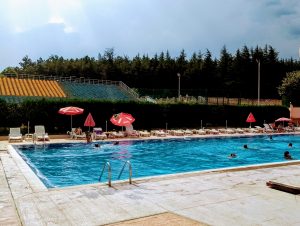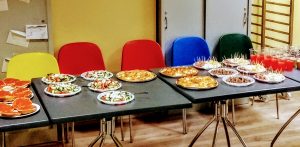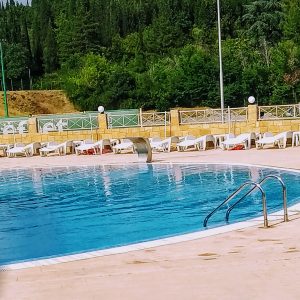 The rest of the evening ran smoothly as we went to eat dinner at a fancy restaurant, and although Maisy's food took a century to arrive, we all enjoyed our meals. The day was really informative, with a well-deserved leisure break;  it was an amazing day. A sudden rain shower hit in the evening and the rain was so heavy but it didn't stop us doing anything.
Maisy and Mark!