Welcome to the second day of our Splendid experience in Bulgaria, in the wonderful city of Stara Zagora. Today our ambitious teenagers held games and challenges for the youth centre, although it was an obstacle to communicate with the children, they overcame their fears and many made friends and exchanged numbers (Including Klaudia and myself organising an outing with two girls and Mark receiving someone's Instagram).
The group started the journey on an early breakfast, eating a traditional Bulgarian breakfast, it wasn't very easy but all students tasted the food. Firstly, the teens were driven in taxi's to the youth centre (about 5 minutes away). They prepared their speeches and fun activities until the children arrived for 12:00.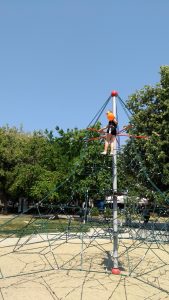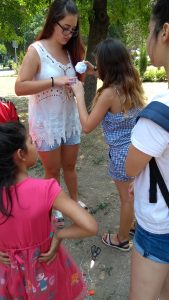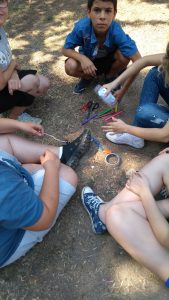 During the activities the students had some  difficulty explaining all the tasks involved to the children, however even though it was hard to communicate verbally they used clear demonstrations and the children listened attentively, as result this, the  teens became much more confident in their roles .
At the end of the day the teens reminisced over the lessons and particular differences and similarities that were easy to spot between Bulgaria and London. Klaudia elatedly voiced "the children were very nice" meanwhile Maisy expressed the feeling of not knowing what people are saying about you. The Team learned in the discussion that they needed to come out of their comfort zones and build friendships with people they were normally not surrounded by. To conclude the teens learned from Ian that every job requires getting to know people as it helps to build your confidence e.g. through speeches which Ian addressed as "Not pleasant" and widens your opportunities in life.
We finished the day at Bulgarian Mcdonald's called Hesburger and another amazing ice cream and are looking forward to our challenges tomorrow.
Eljay