Stepping Stones School is a primary school being set up by Alice Leaper to provide high-quality education to local children in Nkhata Bay, an area of Malawi that has no other equivalent educational opportunities.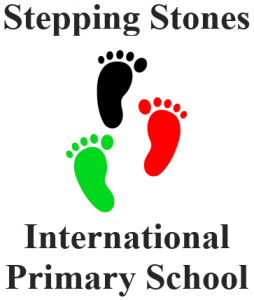 It is due to open in September 2016 with an intake of 4 year groups – 120 children total, and then the following year will increase to take in a further 2 year groups.

This is an exciting opportunity for people to get involved in providing regular (ideally) or one-off support for the school, and in so doing play your part in helping children in Malawi realise their dream of being able to go to school.
Examples of costs for setting up and running the school include:
Setting up costs:
one table = £10
one stool = £2.50
one glass window (including frame) =£15
one door (including frame) = £30
one brick = 2p
one bag of cement = £6.50
Running costs:
provide each child in school with a piece of fruit = £2.40 / day
provide lunch for each child = £50 / day
salary for one teacher = £60 / month
running costs for the school bus = £25 / week
water for the school = £10/ month
a ream of paper = £5
exercise books = 30p each
Can you step up to the mark and make a donation to help with setting up, and running Stepping Stones School?

To make a donation you can do a direct bank transfer to Butterfly Space (bank details available on request), or go to http://www.butterflyspacemalawi.com or www.cred.org.uk to make an online donation. Butterfly Space is the Malawian not-for-profit organization that Alice runs, and through which Stepping Stones school will be administered. CRED Foundation is a UK-based charity that partners with Alice Leaper and Butterfly Space to support the work she is doing.
For further information please contact Alice Leaper via Facebook or email: steppingstonesalice@gmail.com , or Helen Harrison via email: Helen.harrison@cred.org.uk