Lessons began at 9am as usual this morning, with standard 1 and 2 (younger children) being the recipients of the girls' planning until 10:30, the older pupils from 11am to 1pm. The girls had really taken on board feedback from the local teachers, and from our staff the night before, and updated their lesson plans accordingly. They focussed on repetition, limiting their own vocabulary (how often would you hear Mr Sherwood to tell them to avoid using synonyms?) and ensuring their lesson objectives were clear for all. Some of the lessons we watched were brilliant.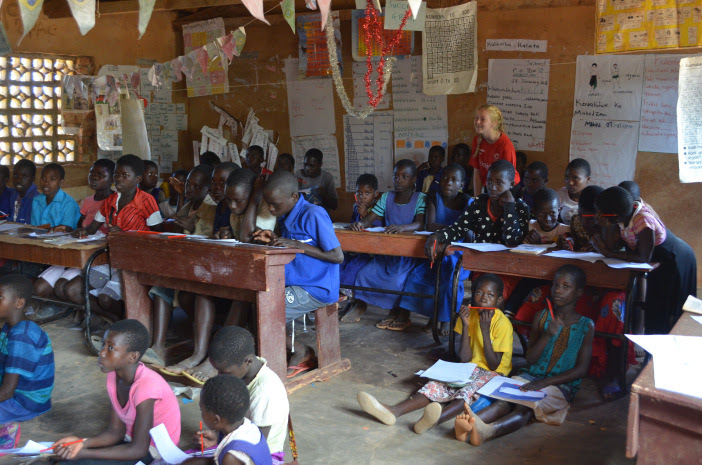 In the afternoon we trekked back down to Butterfly space and had a quick lunch (I'm going to really miss having plantains with everything – they're delicious!), before the playgroup began at 3pm. The playgroup run by Butterfly space gives local children an opportunity to use some of the facilities (such as a playground toys, climbing frames etc.). Our girls responded fantastically to the call to entertain around 45 african children for 2 hours. Group singing, French cricket, hide and seek, hokey cokey – the list goes on.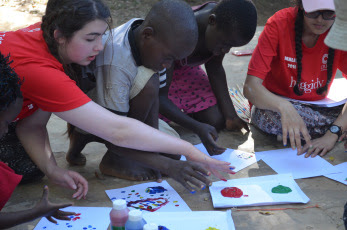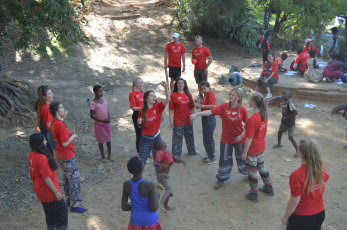 In the evening we rested and swam, before having a quick voice coaching lesson from a drama student who is staying here. In our debrief each member of staff (as well as pupils) were asked to assess how we felt things were going. A rating of 1 (not so well) up to 5 (brilliantly). All the staff gave a 5 – we are extremely proud at the moment.
If you can, please leave a comment on the blog, we make time to read these out where possible each evening.