Our second day started with an early start. Well for some on us anyway! After a quick breakfast, we headed out to the close by kindergarten. Although, we planned our activities the night before, we had no idea what to expect nor did we know any of the language. We headed into a classroom where the children just looked at us with blank faces. After 5 minutes our translators came to our aid. In fact they were our saviours! The first game was difficult to explain to the class knowing that they had no idea what we were saying. But, it was great preparation for our next groups. The children soon came out of their shell. They were incredibly welcoming and up for all the activities we had planned. Even though not everything went to schedule and didn't see all the classes we were expecting, it became easier to make connections with the children. Even though, we weren't as confident as anticipated, the children brought us out of our shell through their excitement. The children we went to see are all part of a neighbourhood, which consisted of Roma residents. We learned that the Roma community originated from India and that they were nomadic. They are discriminated against by the Bulgarian community and as they do not speak Bulgarian, they speak their own language; they are left to be outcasts. Even though they're discriminated against, it doesn't affect their education especially with generous people such as Gancho.
After a lunch (that consisted of large pizza's Gancho bought for us!) it was time to make the kindergarten look eye-catching by painting the fence green and weeding the pathway. It was a lot of work especially in the heat. However, we did our best.
As a result of a hardworking day, we was reward by amazing ice cream and took a stroll to our hotel. We look forward to our day with them tomorrow and seeing what new memories our made from a great experience.
-Maroulla & Morejoy
p.s.
Feel free to leave us comments after reading the blog! We love hearing from you all and getting support and encouragement! 🙂
The Team teaching at the Kindergarten: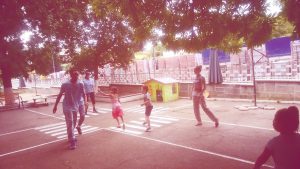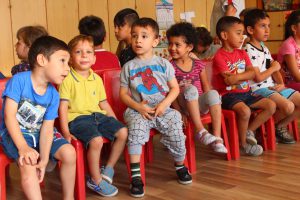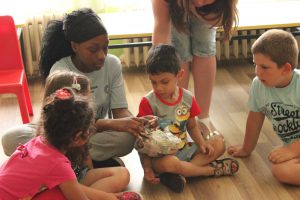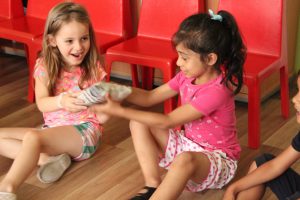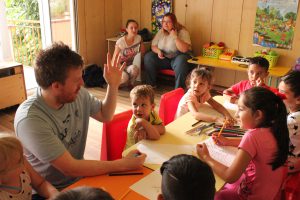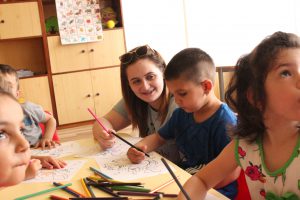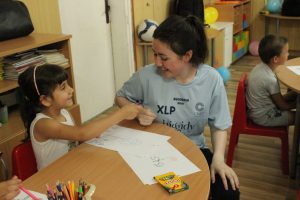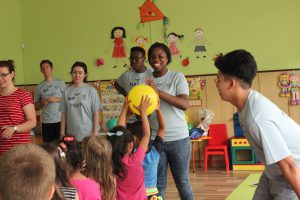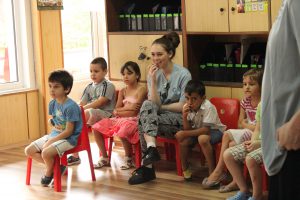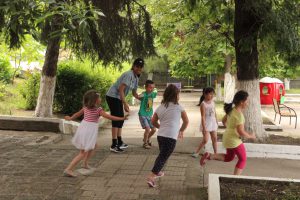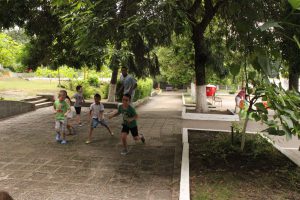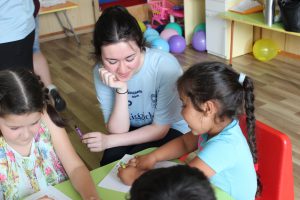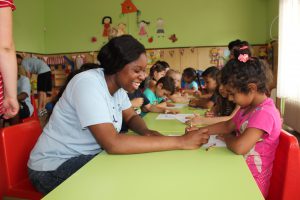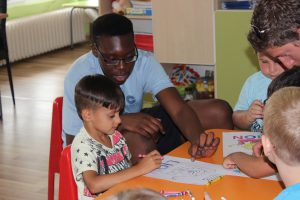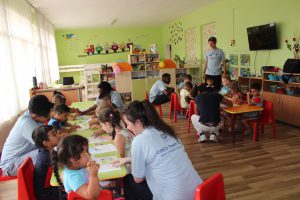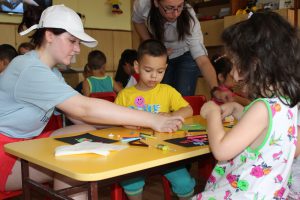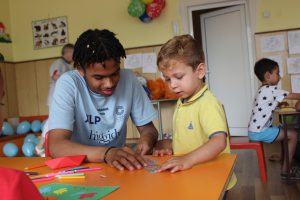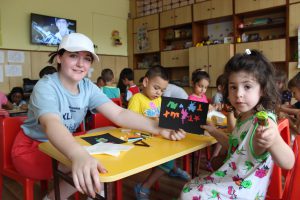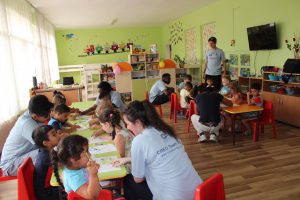 The Team painting and weeding at the Kindergarten:
Before:
After:
Before: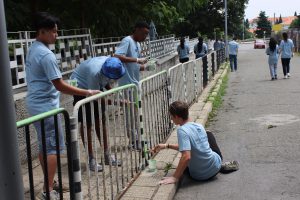 After: