This morning you left for work: picking up your car keys and headphones on your way out, ring finger already tapping against a mug of machine brewed coffee in anticipation of your favourite tune, you waved goodbye to your children safe in the knowledge that life for you and your family is secure.
2000 miles away Josephine Aguttu also heads to work, waving goodbye to her own. Josephine is a primary school teacher in a small Western Ugandan town, and has already taught an early morning class, but she now heads to the mining area. There, the $5 per day she can earn outweighs her meagre government salary and is enough to pay for the education of her own children and that of several children she has taught.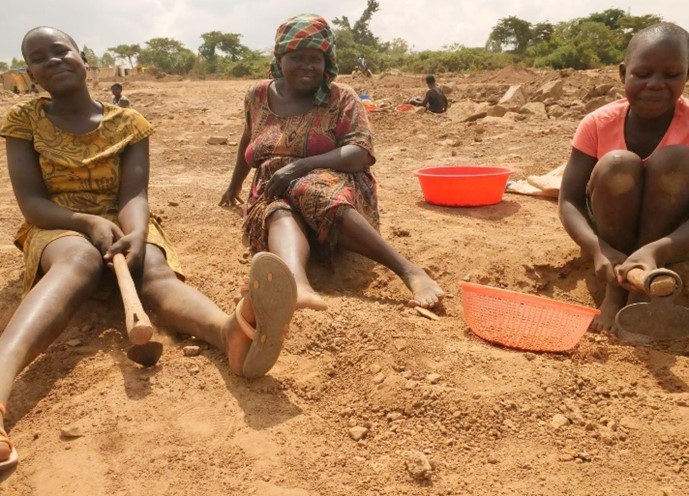 When she started teaching the village mainly relied on agriculture and fishing for its income and food security, as it had done for thousands of years before. Within a few years of finding gold the land was nothing but dust and craters, and the rivers were clogged with silt and poisoned with toxic chemicals. Soon it was only good for mining and the community was reliant on imported food. Already there are signs that the gold resource is coming to its end, at which point her community will struggle to survive.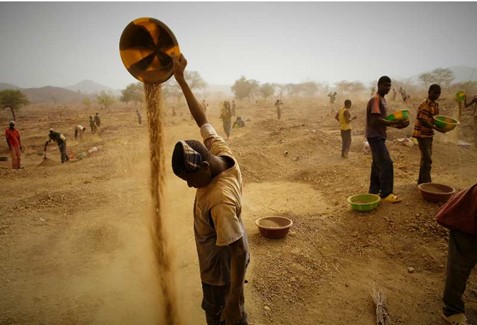 As she walks from her home, down the street to the pit where she works, she passes the school and church, once the only notable places of interest in the village. Today though, it is the row of bars, brothels and grocery shops that will catch your eye. These are just some of the markers of more sinister changes though. Rather than the spiritual leaders and village elders making decisions for the village, it is mafia-like networks that control trade and access to equipment that holds power. No-one has escaped the impact of mental and physical ill health, debt and addiction, and the community appears to be trapped in a cycle of economic, social, environmental, and spiritual poverty. Like most miners, Josephine has witnessed first-hand the injury or death of a co-miner and is acutely aware of the risks she also faces.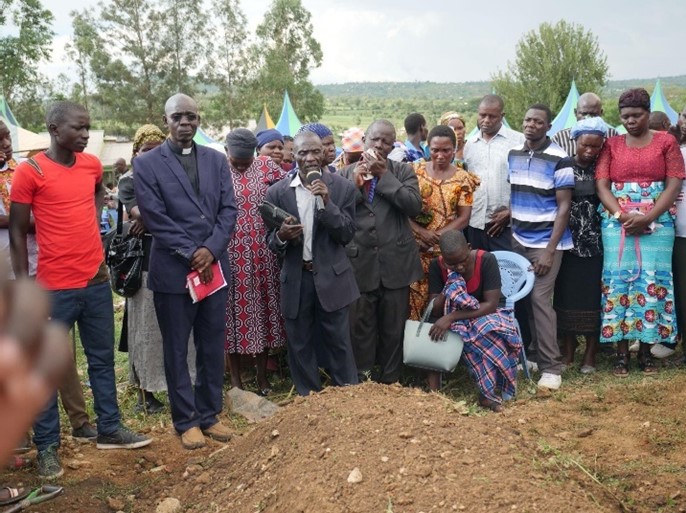 However, the legacy that she leaves for her children and the landscape around her village depends largely on the services now becoming available to her. In 2016, a team from CRED Foundation launched an initiative with Josephine and her small group of female miners: setting up environmentally sensitive, productive gold mining equipment, and providing her with training in safer mining techniques. In her own words Josephine described the project:
'Mercury (a neurotoxic chemical commonly used in gold mining) is very poisonous to both the humans and the animals so when God saw us using it he said,
"I need to save my people and their creatures, so I will give them equipment so they can use less mercury and live longer."
The equipment feels like a blessing from God to allow His purposes to come to pass.'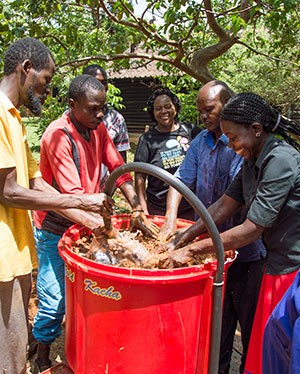 Today, Josephine has passed her training onto hundreds of other miners and similar devices can be found at mines around the county. Thanks to investors like you, things are changing for the better for this community. There are less injuries, less babies being born with mercury poisoning, less money spent on alcohol and drugs, and more invested in their futures. Mining even paid for a grain store to be built on the edge of town, which has encouraged farms to restart and restore the land.
CRED Foundation is partnering with Foundations for Mining in Uganda towards transforming communities and their vicinities through a fourfold approach. These include spiritual, social, economic, and environmental transformation and sponsors can select which initiative they wish to sponsor.