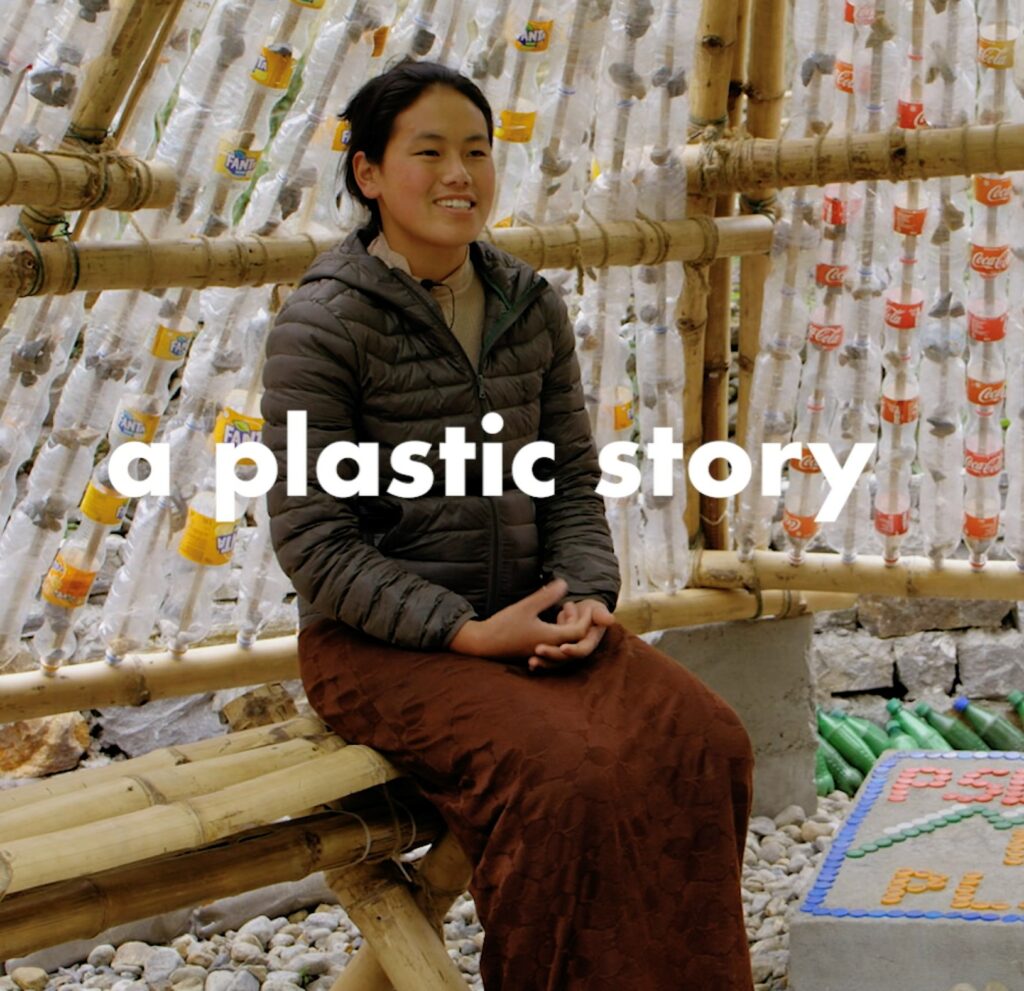 The Rasuwa region of Nepal is one of the prime trekking areas of the country, and visitors come from all over the world to climb the local mountains in Langtang National Park.
Trekking tourism is the main source of income for the local people, and so the tourism industry is seen as a positive in many ways.
But there are negative aspects as well, and one of these is the amount of plastic bottles that the tourists bring with them, consume, and leave behind. Dropped deliberately, or accidentally, or naively placed with others thinking that it is a designated waste disposal site, the presence of more and more single-use plastic littering the country is becoming an issue of great concern.
Waste management has not kept up with the growing volume of discarded bottles, and, as one of the poorer nations in the world, there is little help from a government level to do anything about it.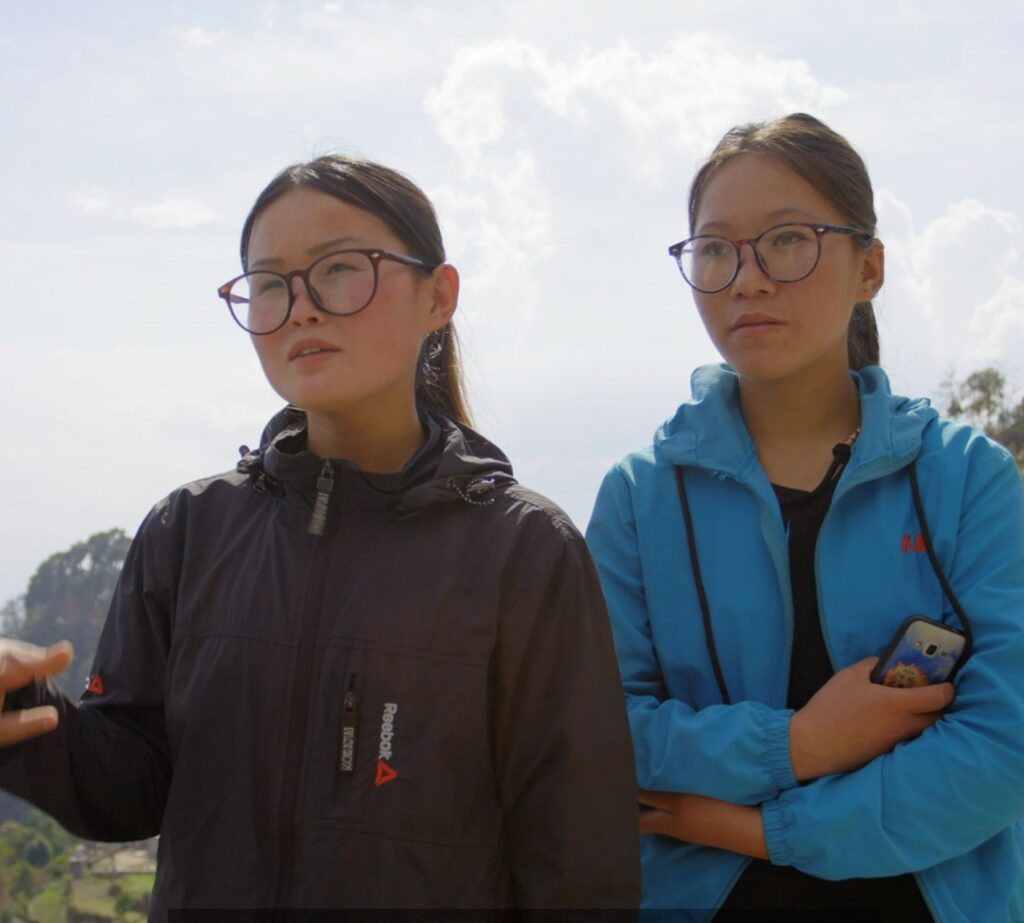 However, local community members, including Sajina and Kopila, have decided to take action, one bottle at a time. Together they are mobilising the community to gather discarded bottles and construct eco-sites, or plastic shelters from them. In so doing, not only are they removing the bottles that are lying discarded everywhere, but they are also creating a visual reminder that can act as a talking point, an educational site, and an awareness-raiser for locals and tourists alike.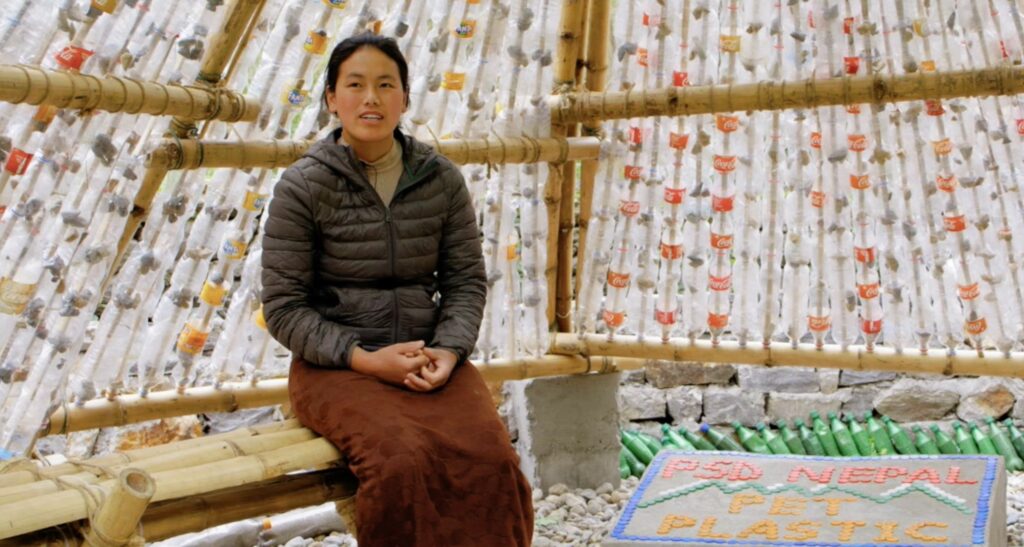 So far, three eco-sites have been constructed, with plans for three more already underway, and if the required funds are raised then the trail of eco-sites will be extended further.
To see short videos about the work of Sajina and Kopila and the team, go to
Sajina Tamang: https://youtu.be/zaPIUz14WzE
Kopila Tamang: https://youtu.be/eYy4FZL1tDc