Nepal is the poorest country in South Asia and ranks as the twelfth poorest country in the world. However, over the last decade the country has made considerable progress in reducing poverty. This progress is mainly due to the money generated from tourism and the increase in foreign tourist companies investing in the area.
Unfortunately Nepal has a literacy rate at 65.9% hence the need for investment and improvement of schools particularly in rural areas, where the villages are still poor and have no electricity. Access to education for girls and women is especially hard due to cultural and socioeconomic barriers.
CRED Foundation is embarking on new partnerships with two schools in Nepal, and through those schools will be engaging with their local communities.
Shee Janabhawana Primary School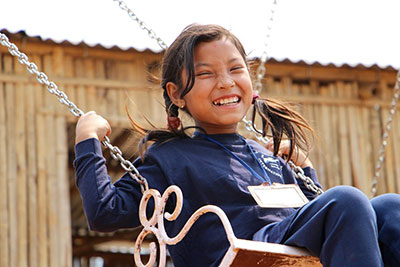 Shee Janabhawana Primary School is a school located in Panchkhal, 1.5hr outside of Nepal's capital city Kathmandu.
It seeks to give children a platform to attain academic excellence whilst maintaining a well-adjusted social and cultural life. Ten years ago the school fell to wrack & ruin due to a lack of money and the desire by local students to be educated in Kathmandu city itself.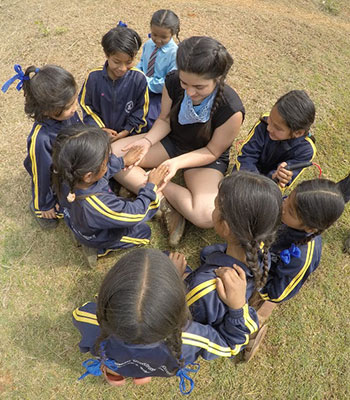 Over the past 3 years Adventure Lifesigns and some of its school teams have been involved in rebuilding and renovating the school, and due to the now rising demand for schools in this area (given its distance from an ever-growing Kathmandu) this is now a much-needed school.
The earthquake in 2015 damaged lots of the surrounding area and the school itself was also damaged. Since then UK teams have invested much time and money to restore the building and it now needs provisions such as electricity and computers.

Our second schools partner in Nepal is Bhimsen Primary School and Higher Secondary School
For both schools there is a great opportunity for CRED Team Trips to get involved and provide further support through provision of teams and the educational activity weeks. We are also looking forward to exploring other opportunities to support these schools as the partnerships develop over time