In this episode of the mini-series of blogs on Climate Change, we hear from Daniel Mpanduzi, founder and director of CRED Partner 'The Voice School Trust' in Tanzania, as he reflects on the impact of climate change on his country, and the work of TVST.
IMPACTS OF CLIMATE CHANGE IN TANZANIA
By Daniel Mpanduzi
The Voice School Trust
Some of the sectors mostly affected:
Agriculture and Animal husbandry
Water and vegetation
Health
Tourism
The agriculture and animal farming sectors are directly affected by climate change in Tanzania. Unreliable rains, regular drought and in some areas/cases unprecedented flood leading to soil infertility. This is causing serious poor crop production leading to food insecurity, alarming threats of hunger and increased levels of poverty as many people in the country rely on agriculture and subsistence farming for food and their livelihood. With this, The Voice School is farming project directly affected. For instance, we had very poor harvest this year due to prolonged drought. This coming farming season is not promising either; quite unusual not getting early rain up to this moment. Basic food prices are on the raise thus our overheard or school running cost are on the rise too. In some neighbouring households, they cannot afford three meals a day. The food insecurity has far reaching effects to our students' attendance in schools. Some children are forced to join their parents in low paying daily jobs for food sake.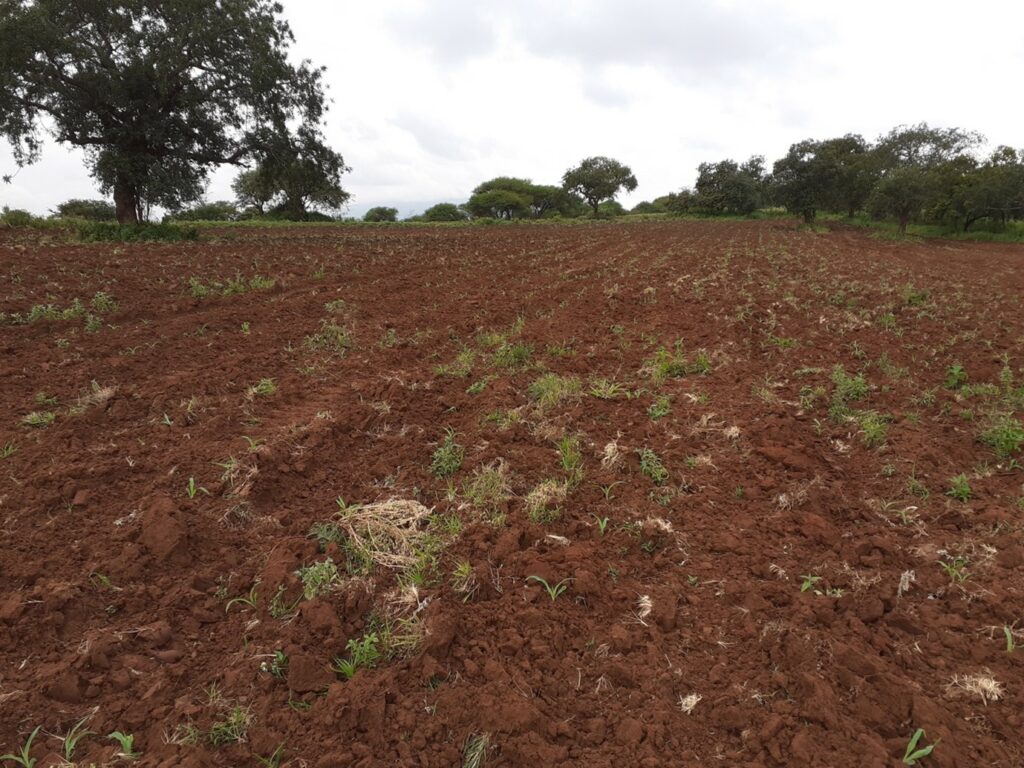 This is our maize farm in Monduli, which ended up with nothing this year. All the crops failed.
Picture by Daniel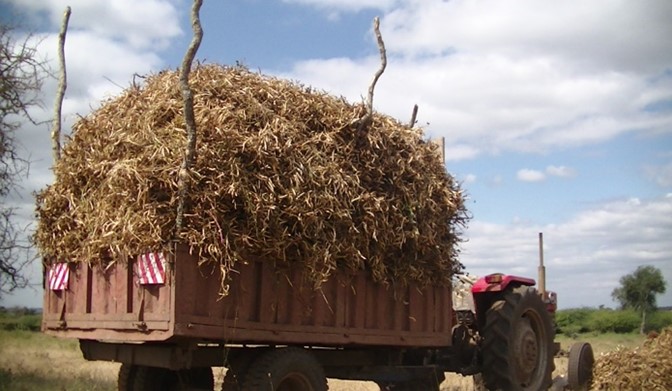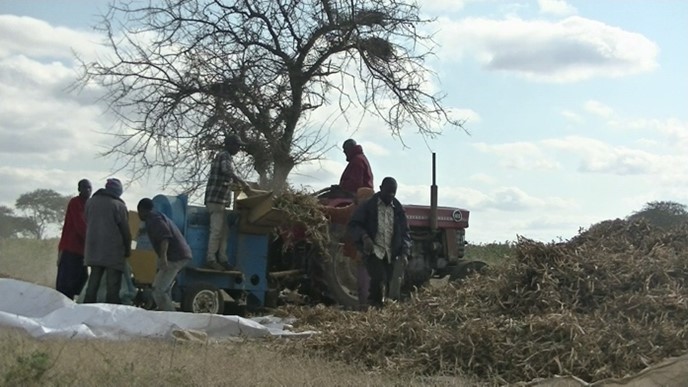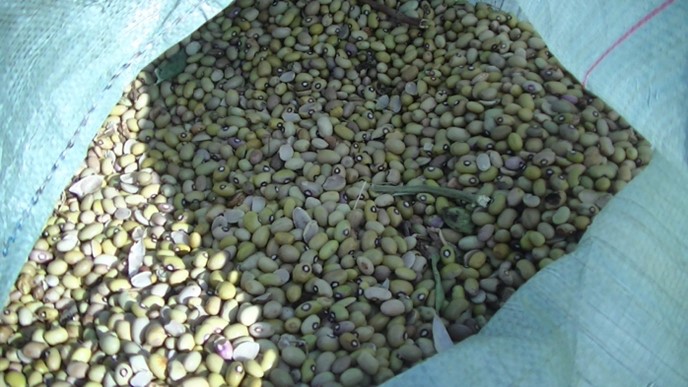 Our forty acres' beans farm produced only 50 bags this time round; Is like every single acre produced an average of 1 bag; huge loss!
Picture by Daniel
2. Rich pastures and sources of water are drying up due to increased levels of Temperature. This leads to scarce or completely luck of drinking water for human beings, animals and even for domestic uses in many areas in the country. This is pausing a huge Health threat to so many people especially in rural Tanzania. Water and pasture disappearance is increasingly affecting the Livestock industry in the country particularly in areas like Arusha, Mara and Simiyu, regions which largely practice animal farming.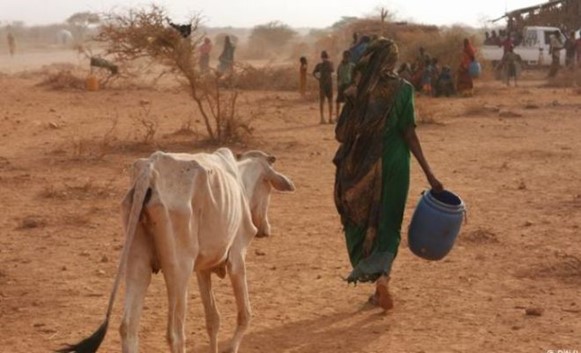 Picture by Millardayo.
This is making so many animal keepers move from one region to another (e.g. some move from Simiyu in the North to Mbeya down South of the country) in search of water and pasture, a practice which is causing them lots of conflicts with crop producers. So much time is also used walking long distances in search of water and pasture. This practice affects women and children who spend most of their time searching for water and grazing areas instead of going to school.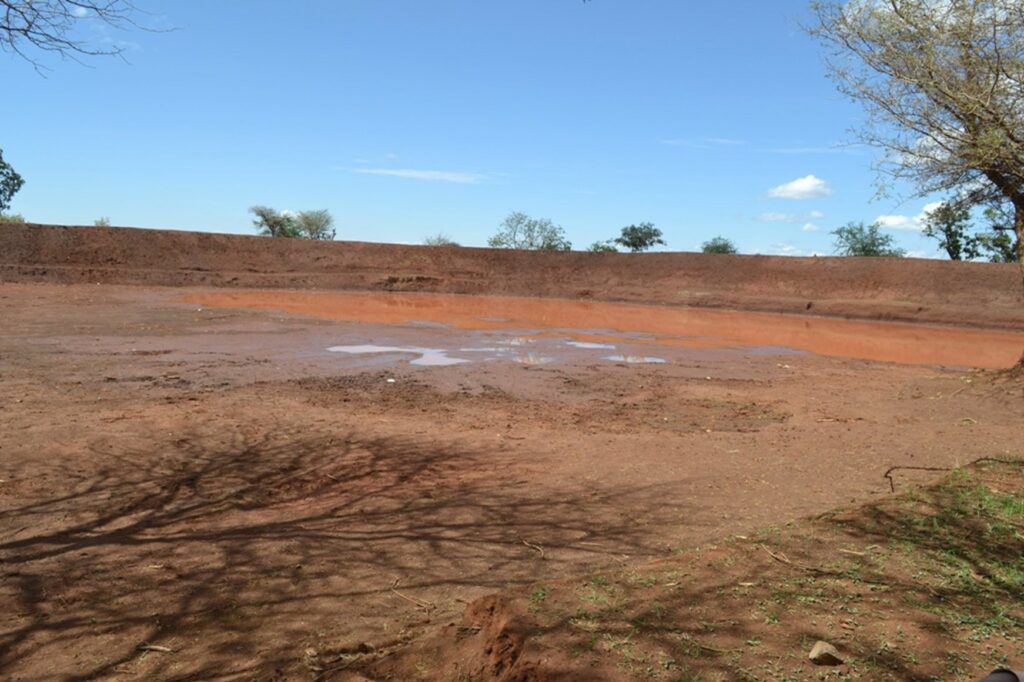 This is a water dam in Singa Village, Mkalama, Singida – it should be full of water.
Picture by Kajunason
3. Climate change is also encouraging invasion of a number of new forms of pests in our farms' – another food insecurity threat! We have recently witnessed clouds and waves of locust and other crop eating pests which have never been witnessed before.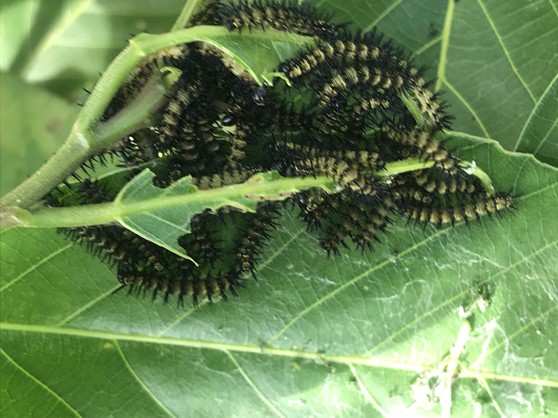 4. Kilimanjaro is known to be the roof of Africa found in Tanzania. It is the highest Mountain in Africa found in the list of wonders of the world. It is not only a unique tourists' attraction in Tanzania but also a unique world heritage. It was initially very famous for its full snow cover in this warm country, but with the on going climate change, the snow cap on this roof of Africa is slowly, but surely melting and disappearing. This has direct impact to Tanzania and The Voice School's economy. The country receives 1,000,000 tourists per year who come to see the only point with snow through out the year in Tanzania while We, at The Voice School receive fees from parents who are employed in the tourism industry including those who host Mt Kilimanjaro climbers. If something is not done now, it is very sad that our next generation are likely not to see this only but fast disappearing snow cap in Tanzania.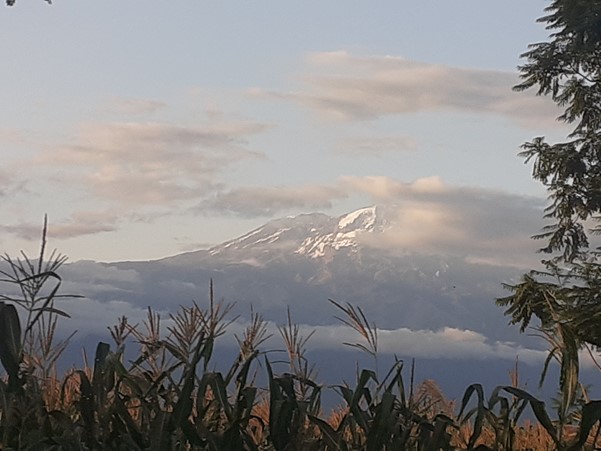 A very shocking incidence happened in Rombo (at the very foot of Mt Kilimanjaro) on 27th Sept 2021. A number of citizens got fire wounds; got burnt as they were walking in their area. The land/soil was burning hot from deep inside to the surface. They had mixed feelings and thoughts within a frame of commotion and worries. Some thought of volcanic activities that Kilimanjaro was about to erupt. Some thought of presence of natural gas. When the government of Tanzania geological authorities came, they dismissed any signs of volcanic activities. They said due to climatic changes, the increase of temperature is causing the composite inside the land to burn. You can watch this incident on the following link that was sent to me by our school friend and independent online TV owner, Gadi Kitomari (I am sorry it is in Swahili, I believe you can still follow the context).