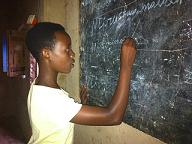 Just over 2 decades on from the horrors of the Rwandan genocide, GNPDR works for restoration and development in a nation that was crippled by tragedy, and continues to recover. Their work positively impacts a number of marginalised groups such as young people in prisons, street kids and young adults orphaned by the genocide.
Rwanda still lives under the shadow of the genocide that happened in 1994. Even though the country is now one of the most developed in Africa, big challenges remain. The legacy of trauma affecting the majority of the population and the ongoing issue of orphans and street children still remains. Everyone was affected, and everybody has a story to tell.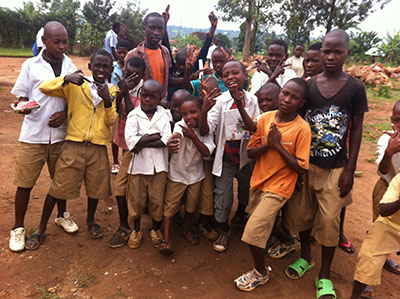 GNPDR first started by establishing pastoral care in all the prisons of Rwanda, but soon realised that the problems they encountered were inherently linked with the effects of the genocide. It now works in all of the prisons in Rwanda conducting youth-work, educational support, counselling and adult literacy classes.
GNPDR quickly saw that the need for community reconciliation and development had to become a priority. They have subsequently run community reconciliation workshops, worked with genocide orphan communities, and have also established a Street Kids Catch-Up School.
The Street Kids Catch-Up School enables young people trapped in street life to catch up on what they've missed before. The aim of the project is to get young people to the preficiency levels which they would be at for their age, in key subjects, were they in mainstream education. Once they've caught up, GNPDR seeks to reintegrate these young people back into the mainstream Rwandan school system so that they can best engage with an education that will give them the hope of a brighter future.